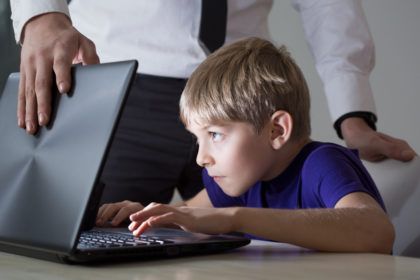 Big Brother Watch, the UK civil liberties group has published the results of its latest research that reveals computer software is being used to monitor the internet usage of school pupils in England and Wales without their knowledge in about 1000 schools.
The report that has been compiled thanks to the results of Freedom of Information requests showed that of 1420 secondary schools in England and Wales, 1000 said that they use 'classroom management' software packages. Typical features of these types of software is the ability to:
● Monitor pupils online activity
● Access web history
● Block websites
● 'Keylogger' capabilities to check what is typed into a computer
Schools in England and Wales have spent approximately £2.5 million on such software which is installed on a total of 821,386 devices including desktop computers, laptops and mobile phones. The primary use of such software is laudable and it is bought to help keep pupils safe from online dangers as well as some schools using it to help protect children from radicalisation. However, whilst appreciating the positive use of such software in schools, Big Brother Watch has raised a number of issues with such software.
The key concerns that Big Brother Watch highlight are:
● The use of Classroom Management Software as well as the increasing use of biometric systems and CCTV 'normalises' children to surveillance.
● The primary and positive aims of such software is to keep pupils safe or to adhere to government strategies such as PREVENT. However, the negative outcome of this is that teachers are being placed in the position of being Big Brother and means that there is a fundamental shift in teachers overseeing pupils by engaging with them in class to overseeing every digital move.
● Classroom Management Software can be used to filter and restrict access to websites and is being used this way in many schools. However, the Department of Education offers no specific guidance as to what is an appropriate level of filtering and restriction, and does overzealous restriction block some pupils' access to legitimate educational websites?
● If schools encourage a 'Bring Your Own Device' scheme, this could lead to such monitoring software being installed on pupils' privately owned devices. This could allow schools to monitor pupils' access to the internet outside of the classroom. Is this crossing the line and excessive?
● Parents (and pupils) are given very little explanation about such devices by schools in their acceptable use policies. When signing such a document, pupils and parents have to agree to the use of such software but are offered little else in terms of information or explanation. However, in May 2018 the Data Protection Act 1998 will be replaced by the General Data Protection Regulation which will require schools to obtain 'informed consent' from parents and pupils before any data is collected. Unless current practices are overhauled, many schools could find themselves in breach of data protection law.
More information on the report can be found on the Big Brother Watch website.
We'd love to hear your views on this matter. Does your school use such software? Do you think that it is snooping too much on pupils? Or do the negatives outweigh the positives and keeping pupils safe is a priority whatever the cost?