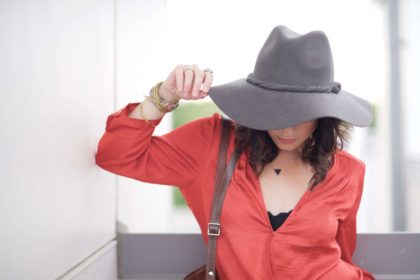 At Milk Education, we're at the forefront of teacher recruitment and understand that bringing more people into the profession has been a problem in the UK for a number of years. There have been numerous government campaigns to increase the numbers of graduates coming into the profession and portray teaching as the career it really is, a career that is rewarding and one where you can grow and develop and really make a difference to society. What hasn't been promoted as much as it perhaps should have been is how teaching can be a great choice for career changers. However this may be about to change thanks to a new organization called Now Teach formed by the award winning Financial Times columnist Lucy Kellaway.
From September next year at the age of 58, Lucy Kellaway will quit her post at the Financial Times and start training full time as a teacher of mathematics. In the meantime, she will be promoting her new organisation, Now Teach as a pilot scheme aimed at attracting late career change professionals to teach in challenging secondary schools in London across a range of subjects including maths, science and modern languages. Talking about her plans for Now Teach, Kellaway said:
"My target audience is somebody who has been in the workforce for a couple of decades, maybe more, and who has had a successful career but who are feeling that their best years are already behind them, they are fed up with it and wondering what to do with the rest of their lives. I think from my years of writing about careers at the FT, there are loads of them, loads and loads of people in that position."
Of course the starting salary of a newly qualified teacher may not be affordable for some late career changers but Kellaway thinks that there is a 'demographic sweet spot' of those professionals who may have paid their mortgage off, have no children left at home and are looking for a new challenge.
The Danger of the Dead Poets Society Effect?
Up to now, there's no doubt that Kellaway's plans seem very noble and she does seem to have identified a sector of society who, if they retrained as teachers could provide a valuable input of expertise and numbers into the profession. However, is she being realistic? Teaching in any secondary school can be tough going at times for even the most dedicated and talented of teachers, but some inner city secondary schools can be even tougher thanks to numerous social, economic and other factors. Does the Now Teach programme promote an idea of how these late career changers will wander into these schools, immediately capture the children's imagination and change their lives for the better?
Thankfully, Kellaway does seem to have a handle on this thanks to the fact that both her mother was a teacher in a London state school as is her daughter.
"We want to discourage the Dead Poets Society side of things. We're absolutely emphasising that teaching is the hardest thing you've ever done. The disaster would be if we got a lot of people on this programme and they dropped out. Will most of the people be middle class? Probably, yes. Will they be feeling ennui? Quite possibly. But if that's all it is we won't take them because they've got to have nerves of steel as well."
We wish Lucy Kellaway the best of luck, anything that brings well qualified and dedicated teachers into the profession has to be applauded.
Are you a late career changer into teaching? What has your experience been? Do you think that such schemes are a good idea? What advice would you give people thinking changing career into teaching?