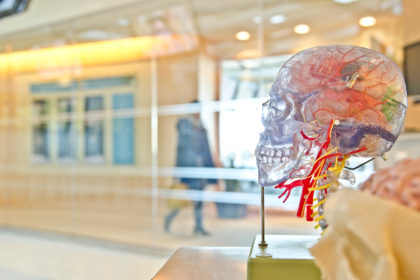 That's what's being proposed by the Education Policy Institute's independent commission on children and young people's mental health. Warning that schools across the UK are finding it a struggle to engage with local health services due to a number of reasons which many of you will have experienced including:
Structural changes
Confusing geographical boundaries
Excessive staff workloads
In its latest report entitled Time to Deliver, the Education Policy Institute's independent commission on children and young people's mental health has called for a dedicated mental health lead in each school, statutory PSHE and more evidence based training for teachers.
The commission also agrees with a recent call from the Institute for Public Policy Research for more frequent inspections of school mental health provision as part of the Ofsted inspection process. This report stated that secondary schools in England are facing a 'perfect storm' of mental health problems and early intervention in schools should be a government priority. It also identified four barriers to improvement which in addition to beefed up Ofsted inspections with a greater focus on mental wellbeing included a lack of funding, a lack of schools mental health commissioning expertise and inconsistency in the provision and quality of school counselling services.
These reports follow on from a report in the Schools Week publication last year that highlighted the concerns of senior policy makers about the availability of data on children's mental health. This report revealed that the government had not published any data on mental health in children and young people since 2004, a fact that concerned many experts and policymakers including the former care minister Norman Lamb. Lamb is now the Chair of the Education Policy Institute's independent commission on children and young people's mental health and has warned of a 'treatment gap' forming. This is where specialist mental health services were having to turn away 25% of the children that have been referred to them by teachers or GPs.
The report by the Education Policy Institute has been backed by school leaders who have called for a focus on early intervention to prevent problems escalating. General secretary of the National Association of Head Teachers, Russell Hobby said:
"School leaders agree that there needs to be closer working between mental health services and schools, focusing on early intervention rather than waiting until children reach crisis point. We would urge the government to fund both schools and mental health services sufficiently and to provide the required training to enable this close working to take place."
There is no doubt that schools and their staff are under a huge amount of pressure with respect to mental health provision. Funding is also a huge problem, with just £143 million of the £250 million cash allocated for children's mental health services being released. Of this, just £75 million reached local clinical commissioning groups.
Sadly, the latest data for 2016-17 indicates that just £119m has been allocated and even more worryingly, this has not been ring fenced which means that some of this money could be used on other governmental priorities.
We'd love to hear your feedback on mental health provision in schools. Is your school struggling? Is the lack of provision at crisis point?