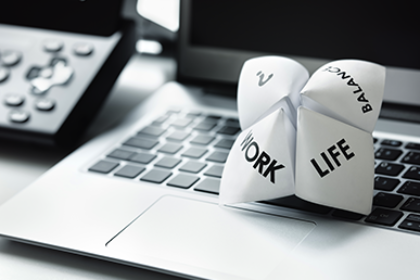 Maintaining a healthy work-life balance is extremely important. Not only for our mental health but also to increase productivity and just general job satisfaction.
While many of your friends and family may envy you for your 3 o'clock finish and 6 weeks off in the summer, they don't realise that almost a third of teachers work more than 60 hours a week.
The leading reason for this? Unmanageable workloads. With that in mind, the need to maintain a healthy balance between your work and social life has never been more important.
This piece explores some of the benefits of a healthy work-life balance as well as some tips for managing workloads.
Benefits of improved work-life balance
Being able to balance your life at work and at home has numerous benefits for yourself and your school.
A popular benefit is job satisfaction. By balancing both aspects of your life you're more content with everything and less likely to leave your job or even feel anxious about going to work.
Some other benefits include:
• Increased productivity.
• Fewer sickness-related absences.
• Happier and less stressed.
• More engagement with other staff members.
• Better mental health and wellbeing.
• A strong reputation for the school.
4 Tips for managing workloads
Early starts: This applies to all aspects of life. It's good practice to get used to arriving early to places.
But with regards to teaching, arriving early offers you a calm start to the day. You'll have time to check your plans, request or set up equipment and sort out any issues that may arise.
Priorities: Remember that you can't do it all. Take a look at your schedule, are you spending time on duties that someone else could pick up?
You'll need to decide what's more important and formulate a plan for how you'll carry out the task. While there's a timetable for school, you should create one of your own. Write down all urgent tasks that you'll need to address during your allocated non-contact time.
Aim to finish your lessons at least five minutes early so the children can clear up before they leave. That way you can save some time picking up pens and paper and putting chairs away.
80:20: Also known as the Pareto Principle, it's the general rule of workloads. It states that 20% of your tasks will account for 80% of its value. So in other words, you'll need to find out when your best 20% of the day is and produce 80% of your best work. Or focus on the most important 20% of your workload for 80% of the value.
Communication: This is another important aspect of effective time management. A simple and effective system in necessary to prevent your workload from getting out of hand.
You should try to take immediate action when you receive emails. Research suggests that keeping an email programme open is actually disruptive to efficiency. Instead, consider scheduling some time to check your emails and address issues appropriately. You should also think about creating different folders within your email to keep you organised and help prioritise.
Final note
The effects a heavy workload can have on your physical and mental wellbeing can be detrimental. It can cause stress, burnout, anxiety, depression and frustration, just to name a few.
The most important thing you can do is to address issues as they come in rather than letting it pile up.
That being said, if you're struggling with your workload and you feel that it's starting to affect your mental health, you should bring it up with your supervisor immediately.