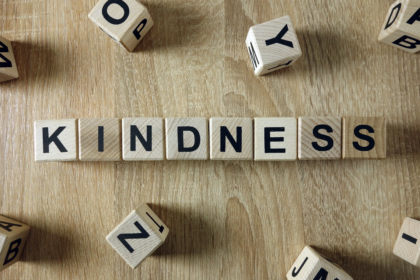 World kindness day is celebrated every year on 13th November and is typically a day where participants attempt to make the world a better place by promoting acts of kindness.
We've been encouraging schools to take part in Kindness Day UK, as just one simple act of kindness can go a long way. So, to help give you some ideas on what to do for kindness day this week, we've put together 9 useful acts of kindness that anyone can do in the classroom for World Kindness Day
We've also got a FREE Kindness Day Bingo Lesson Resource that you can use to celebrate the day, simply click the link at the bottom of the article to download!
1. Thank your teacher
Everyone loves a hand-written note, especially teachers! It's not very often that teachers hear how much their pupils appreciate them for their hard work, so writing out a personalised thank you note will be super meaningful to them and lets them know you're grateful for what they do.
2. Impress your teacher
Teachers love to see their pupils putting in 100% effort into their work. It gives them a sense of enjoyment and fulfilment knowing that you want to learn and be the best you can be!
3. Help around school
Do you have some free time during lunch or after school? Why don't you help tidy up your teacher's classroom or pick the litter up from the playground? Such a little task can go a long way, and they will appreciate it more than you know.
4. Pay attention
Pay attention when people are speaking in class! Nothing's worse when only a small majority of the class are listening to what you have to say. Be kind and show your respect for them by simply being attentive during lesson.
5. Smile
We all love a smile! It's easy, free and contagious!
6. Surprise a teacher
How do you make a teacher's day you ask? Easy! Find out what your teacher's favourite snack or chocolate bar is and surprise them by leaving a treat on their desk. It'll make their day!
7. Spread positivity
Feeling crafty? Why not collect some scrap materials and create a motivational sign to put up on display in school? All you'll need is some glue, scissors, pens and paper to get going!
8. Give a gift
People love getting flowers! Picking out some fresh and colourful flowers will help brighten up someone's day. You can even get your teacher their own desk plant to take care of and improve the overall wellbeing in the classroom. If you do get them a desk plant, then check out our super handy guide on how to care for it!
9. Spread the word
Sharing positive messages on a teacher's desk or passing along a kind note anonymously is a lovely surprise for anyone who sees them. It's also exciting to try and guess who wrote the note so have fun and get creative!
As we celebrate World Kindness Day, we invite you to look for ways to make kindness the norm in your daily life and to recognise when those things are happening.
Kindness starts with one. One Smile. One compliment. One cup of tea. One conversation.
Click here to download your FREE Classroom Resource!
#MakeKindnessTheNorm