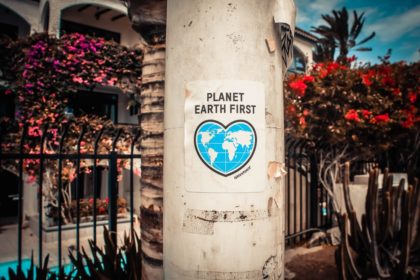 As the UK's 1st Eco-Friendly recruitment agency, how do we maintain our internal eco-standards?
Within all of our offices, we champion our eco-code in order to maintain an orderly and eco-friendly environment.
Single-use water bottles and disposable straws are banned!
Instead, we promote the use of reusable water bottles/coffee mugs and provide all of our staff with glasses, mugs and cups in order to make sure that everyone has access to more sustainable drinking receptacles. Recyclable paper straws are also available in our offices as an alternative to plastic ones.
Our dedicated food preparation areas have been outfitted with energy-efficient appliances, filtered water taps and reusable cutlery. This provides our staff with space and means to avoid heavily packaged meals and cut down on their plastic consumption at lunchtimes, we also champion Meat Free Mondays (some of the team champion this every day!).
Energy conservation is important to us as a business, as we have a responsibility to help reduce energy consumption in corporate workspaces.
We are striving to reduce our carbon footprint wherever we are able to. As such, we limit the amount of time which computers can remain on for – ensuring that all staff hibernate them when away from the screen and switch them off when leaving in the evening. We also have motion sensors fitted for our lighting that will only turn on when movement is detected.
This allows us to preserve as much energy as possible and prevent wastage when the office is closed. On top of this, we actively encourage our staff to use public transport when travelling to and from work. Many of our employees walk and utilise public transport and those who cannot are encouraged to car-pool.
As a business, we are making a conscious effort to reduce the amount of non-recyclable waste we produce. In accordance with this, we have cut down on the carbon footprint of our merchandise and office supply orders by buying in bulk from local suppliers and reducing the frequency of our orders.
We also make use of designated recycling bins within our offices to ethically dispose of materials such as paper, cardboard, glass, metal and certain plastics.
Part of our eco code promises that we only utilise recycled paper for printing and keep its use to a minimum on the path to a cleaner, greener workspaces. As we are
striving for future paperless offices, we take full advantage of digital technologies such as phones, tablets and computers where possible.
Part of our paperless office aspirations has led to the implementation of an online portal for internal and external forms. This cuts down on our paper use considerably.
At Milk Education, we aim to spread awareness about environmental responsibility to as many people as possible. We have our very own internal eco council in which we hold quarterly meetings; this allows us to implement ideas on how to educate our staff, guests, friends and families about our eco charter and what we can be doing as part of the local community to ensure that we are working toward greener cities and a more environmentally conscious future.
We love Earth Day! Let us know what you are doing to spread awareness and educate the people around you.
We'll leave it with a quote from our MD Glen, "When there is so much we can be doing to protect our planet, the worst thing we can do is stand idle. Stand up, make a difference. Where others may be silent, allow your voice to lead the way toward positive change".
– Glen Walsh, Managing Director, Milk Education