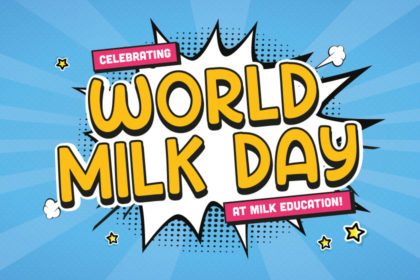 This is our day, here at Milk Education! If ever there was a day to celebrate, it's today right!? Happy #WorldMilkDay people! *Sips oat milk latte*
First things first, let's get to the news! *shuffles papers*
At Milk, there's always something exciting or interesting happening in the office or beyond. If you follow our socials, you'll know that our offices are the kind of place that you want to spend your working week, and, things are only getting better here at Milk Education, taking the education recruitment sector by storm!
Coming soon to an office near you…
Not one but TWO office mooooves! We can't give too much away, but all we will say is check out these 3 D's: Dogs, Dancefloors and unreal Decor. Dogs on dancefloors with views of Either Spinningfields, The Ivy, to be precise, orrr overlooking the relaxing waves of the Mersey waters? We can't reveal any more than that but just keep up with us, especially on LinkedIn (we post a lot on there and we're always looking for Top Talent who tends to describe themselves as 'the elite'!).
Speaking of new beginnings, we have also had an explosion of new starters AKA Milksters! Opening opportunities for our Senior Recruiters to jump into leadership positions through well-deserved progression (head over to LinkedIn and other socials to see them for yourself) – we are, of course, an ever-growing eco-friendly tree of recruitment.
Speaking of freeeeesh, have you heard of the Milk Academy? Milk's creations are just non-stop, maybe it's because it's #WorldMilkDay #ourday.
Our academy is pretty straightforward. It supports local people to become the best version of themselves by offering online courses, training for schools, and senior leadership sessions – a little something for everyone. Our online platform is specifically for CPD qualified or MHFA certified courses, so check it out – level up your knowledge and let us guide the next steps of your career?
We have all sorts available, such as:
Some more relevant and unique courses also available are our Mental wellbeing in children and young people, and the Mindfulness certification course!
Ok, now for PUPDATES! Our #officedoggos are always in the #news too, you might have even see them in the #LiverpoolEcho recently!
Dogs clearly bring all the recruiters to the yard… (and MILKshake)! The dog-friendly offices at Milk are definitely one of the many U.S.Ps. More importantly, we have just rescued our 3rd Dog from the shelter, one-eyed Popcorn is settling in just fine – see more here.
Culture is key
Our wellness ambassadors (aka Dogs) are 100% a key part of the office culture here at Milk, but there is so much more. From an eco-friendly promise, to a beer fridge that opens its doors on a Friday 3pm – Milk is undeniably a cool and inclusive place to work. Don't believe me? Check out our office pics on Instagram and LinkedIn – you won't be disappointed!
Here at Milk we believe that culture is key in a workplace for progression and development, and maintaining a positive work experience, and client experience. Consistency is probably second on the list, after culture! You can read more about our values and ethics as a company here.
Are you interested in working in an environment where culture is given a key focus, to bring out the best in your career? Reach out to us on our website or socials!
This #WorldMilkDay, why not be Eco-friendly?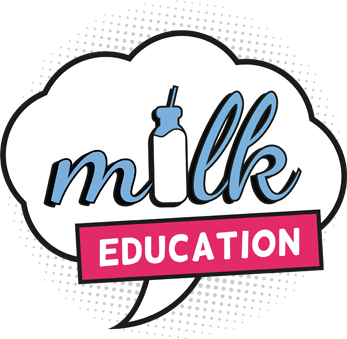 As the UK's first eco-friendly supply agency, one of our key focuses is obviously the planet! You can read our Eco Promise here, which proves our dedication.
Our eco-friendly stance is a key selling point of ours, and if you do decide to work for us, or with us, you might receive some eco goodies that make you smile! We are committed to being super plant-friendly in our offices, and we love to bring that passion and meaning to our clients and schools – as they are so important to us! Is there anything better than free stuff? Especially eco-conscious free stuff. I'll wait.
Would you say you are conscious of your impact on the environment? Hopefully you are, but while you're here, let's give you some quick tips to make your office space/home more eco-friendly:
Get yourself a desk plant!
Recycle! And avoid unnecessary waste!
Use reusable mugs and bottles!
Natural light over artificial!
Remember to shut down your electronics when not using them!
"When there is so much we can be doing to protect our planet, the worst thing we can do is stand idle. Stand up, make a difference. Where others may be silent, allow your voice to lead the way toward positive change."

Managing Director, Glen Walsh
… and to relate it back to #Milkday, we also drink a number of alternative milks in the office to #mixitup and think #eco with a splash of #meatless Mondays and 30% of the office already wholesome herbivores.
The #Milkfluencer Superheroes
By now, you might have got the word about our very own stigma-fighting superheroes – The Milkfluencer team. Our team are only getting stronger – with more and more great things happening in their universe.
On our website, we have a whole section dedicated to them – so make sure to check that out!
Currently, there's so many fun and beneficial events and workshops available for schools through our unique influencers. They are here to influence tiny minds, and their teachers, to become better, more well-rounded people! That is what we need in the world right now, right?
If you're constantly searching 'speakers for schools', or specific things such as 'mental health training for schools' – we have you covered! The opportunities are endless with our powerful team. These guys offer superb workshops and classes on things such as:
De-stigmatising Disability
Inclusion & Diversity
LGBTQ+ & Mental Health
Sometimes they also offer FREE courses, if you want to get a taste for the team and see if it's something that would benefit your schools and students!
Charlie Butcher, our LGBTQ+ Ambassador, is doing a FREE 60-minute workshop to celebrate #PrideMonth and #SchoolDiversityWeek – it will be a super interesting and powerful workshop, acting as a celebration of diversity and people's right to live how they chose to. And without discrimination! Sound good – click here.
So, what have we learnt on #WorldMilkDay
Help us battle the stigmas around mental health and diversity – we can fight it together!
If you've got all the way to the end – firstly hey! Thanks! And what now? You can find me on Linkedin here.
We wanted to do what we do best, and be #deliberatelydifferent twisting #WorldMilkDay to our kind of milk day! We hope with this fresh approach, we have intrigued newbies to want to find out more about us here at Milk. If you are an old friend of Milk, or know us in one way or another, we hope you're now up to date with our goings on – and hope you still love what we do!
Any feedback or enquiries are always appreciated. You can reach us at info@milk-education.co.uk, give us a call on 0151 519 0800, or keep in touch on our socials!