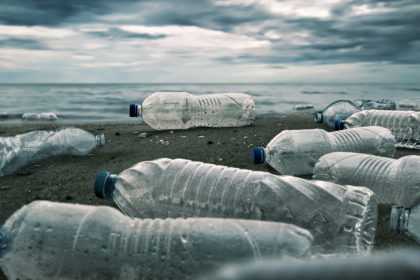 Are you 'green'?
Do you reuse?
Do you recycle?
Here at Milk Education, we want to encourage you to be more eco-friendly in your classroom, office, workplace – wherever you are!
'Reimagine. Recreate. Restore.'
It's #WorldEnvironmentDay and the focus this year is Ecosystem Restoration. Sounds confusing, but it's actually quite simple – and is super important! An ecosystem is basically an area of water, or land, in which plants and animals live in harmony, working together to create a circle of life. The biggest ecosystem is the World Ocean, and we all know how important the ocean is!

But, we also know how much work needs to be done to preserve it. That's why the 2021 theme is so on point this year – save our ecosystems, and consequently save the world… dramatic but pretty true. Head over to the United Nation's World Environment Day page to read all about #GenerationRestoration and #WED.
As the UK's first eco-friendly supply agency, we felt it was our duty to share some of our tips on becoming more eco-friendly. Our planet is amazing, so let's use this day to reflect and act! Every day should be #WorldEnvironmentDay and #Eco-friendly, but let's at least focus on it today!
You could say that it's hard to maintain an eco-office or classroom environment and feel that they can't help the environment when at their workplace. But, you can!
Let us help you, and in turn, help the environment! You can't say no to that, right?
First things first…
1. Swap the stationery…
Ditch the plastic-obsessed stationery brands and go for something a little more… green! (or brown)
Whether it's in the office, the classroom, or at home, it's important to be conscious about the stationery you're using. Eco-fying your stationery could be anything from the printer paper you use, to the choice of biro in your pen pot.
Eco-friendly incentives:
Swap the crisp white, for earthly tones – recycled, recyclable paper is available and affordable
Print less, to save energy, paper and ink! Your documents are easier to access if all digital
Eco stationery brands sell notebooks and pens that are eco-friendly AND donate money to conservation and environmental projects
Most big stationery companies do eco options now – eg BIC do a 74% recycled biro pen, and PILOT do a pen made from recycled bottles! Cool, right?
Eco-friendly, recycled, recyclable paper is definitely the better option. We also have eco-friendly stationery (recycled pads, and pens), so why not join us and look for the same?
2. Buy a desk plant!
I know it doesn't seem a lot, but bear with us…

Yep! It's that easy. Get on down to your local garden centre or shop and grab a green friend. Also, preferably a small one so you don't completely isolate yourself from your colleagues… (We're imagining Audrey II from Little Shop of Horrors!)
Eco-friendly incentives:
Reduces carbon dioxide and pollutants
Increases oxygen and purifies air
Sets a cool vibe for the office or homely vibe for the classroom
Looks pretty and increases mood*
*Don't believe me? Check out this 1000-plant office on BBC's website.
3. Make your coffee reusable!
I'm not going to embarrass you by making you list how many takeaway coffees you've bought this past week…
And we're not going to stop you either (we all need that caffeeeeeeeine!) Just switch your single-use cups to reusable ones!
Eco friendly incentives:
Less unnecessary wastage
Saves your money – most coffee shops do a cheeky 25p off
You can choose a coffee mug that represents you
*Top tip* – Most baristas will fill your cup right to the top (whatever the size) so why not get a giant one?
Keep your coffee addiction, without the cost of the environment on top of the already extortionate coffee price!
4. Use public transport/walk/cycle
Picture this: A frothy coffee in hand, your favourite podcast blocking out the noise, maybe even a croissant to enjoy… this is the commute you could have! Choosing the train could be the relaxing option for you. Or if you are loving the summer air (finger's crossed it stays), why not walk if you're close to work, or cycle and get those endorphins flowing!
Eco-friendly incentives:
Get in your step count before you've even started the workday
Listen to a podcast or read a book, without having to focus on the traffic
Save money on petrol
Reduce your carbon footprint and greenhouse gas emission
Set a good example for your school/work
Don't just take our word for it, National Express and Merseyrail also promote the use of public transport for eco reasons!
5. Recycle, recycle, recycle!
Recycling bins are not just for the home, they're for life! If you're an organisation buff (like we are) this might be a tip specifically for you… sorting the paper/card/plastic/food into different coloured bins = s a t i s f a c t i o n.
Side note: If you bring your reusable cups, you don't have to make as many trips to the bins! But if you're still on the single-use cups, at least pop them in the right bin…
Eco-friendly incentives:
No guilty conscience… and you can feel slightly better about single-use plastic (though you should try to avoid it. Did you know that over 1 million marine animals are killed each year due to plastic? Read more here
Reduces energy usage, air pollution, and water pollution
Less unnecessary waste
Creates a collaborative eco-team spirit in the classroom and office: synergy is key for culture and positivity!
Save the turtles and make sure you're being eco-conscious when dealing with what you buy and where you bin it!
6. Clean up and show up!
Maybe this is more for the people that feel like they tick most of the above and would be a great bonus point for those of you that live near the beach! Firstly, we're jealous! And secondly, why not spend more time by the sea, and pick up plastic at the same time?!
Beach clean ups, and litter picks, are a great way to do your bit for the environment and contribute to your local area in a lovely way!
Eco-friendly incentives:
Cuts down the amount of rubbish being swept into the ocean
Cleans up your area, making it a healthier and happier place to be
Could be a great teamwork and educational task for schools
More time spent outside and mixing with the community
Like tip 5, stop so many turtles and marine animals from swallowing harmful waste
Even if you don't live near the beach, you can still get involved with clean ups – plastic pollution is a problem everywhere! Let's act now.
So, are you feeling way more passionate and excited about doing your bit for the environment and upping your eco-friendly habits? Are you raring to go with your reusable everything, and is the garden centre trip already in the calendar? GOOD!
These habits and lifestyle changes are simple, yet super effective. And, if we can do it here at Milk Education, so can you!
If any of this has inspired you to be an #EcoMilkfluencer and do your bit for #WorldEnvironmentDay … make sure you let us know! We want to give you something for your support for us and the environment…
On any social platform…
Tell us what you're doing to be more eco
Tag us @milkeducation
Hashtag #EcoMilkfluencer
Tag a friend
The first 10 people will win a Milk eco treat. Get tagging!
And Happy #WorldEnvironmentDay, let's look after our amazing world.