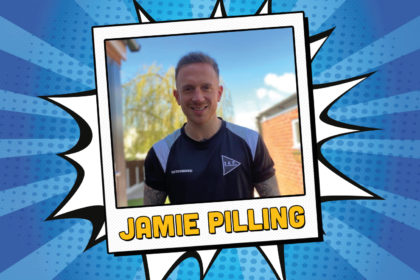 "Stabbings soar as kids turn to knife crime".
Since the start of the COVID-19 Pandemic in 2020, the youth violence and crime situation in the UK has sky-rocketed and is being referred to as an "epidemic".
Knife crime in the UK is on the rise, and has been since the first government lockdown, with the surge of knife crime being linked to the 107 per cent rise in the number of kids joining gangs or county lines during the pandemic.
At Milk, we aim to support local schools and communities, through our Milkfluencer programme – partnering with inspiring ambassadors to drive important messages into schools. One of our Milkfluencers, Jamie, specialises in Youth Violence and Crime Prevention, and is dedicated to supporting vulnerable young people to avoid a life of danger.
The killer combination of schools closing, youth centres shutting, and the restrictions set in the UK, unfortunately led to a huge increase in youths being preyed on by criminal gangs. Patrick Green from The Ben Kinsella Charity (for anti-knife crime) said "To see such a rise in knife crime when the country has spent most of the past year in their homes is truly alarming".
Still, despite the gradual easing of the restrictions this year, youth violence is just as prevalent – with so many violent acts at the hands of young teenagers, and the news filled with sickening stories. Headlines such as:
"Stabbings soar as kids turn to knife crime"
"12th teenage knife victim…"
It's hard to ignore these horrific incidents, when they're everywhere. This year in particular, there have been a quarter more killings than last year.
Youth knife crime and violence is out of control in most cities and areas. The whole of the UK is experiencing spikes in crime, especially Northern England with frequent incidents reported.
Liverpool specifically has had a number of youth violence related incidents. With growing levels of knife crime amongst young people in Merseyside, experts are raising concern, as there is a clear need for action. Quoted in Mersey Live, Youth Worker Alan Walsh stated: "I think we'd be petrified if we got a true picture of how many young people are actually carrying knives and how much violence is actually happening."
This month, the government issued a response to the knife crime Youth Select Committee Report, stating that they were tackling violent crime and addressing key issues. Rachel Ojo, chair of the Youth Select Committee, said: "The issue of violent knife crime is one of the biggest facing young people in this country"... and she hopes that the government does act on their promises.
With the acknowledgement from the government, the clear rise in attacks, and the general consensus of a youth violence epidemic – Milkfluencer Jamie is the ideal speaker for schools at the moment. How will we tackle these issues without pupils being made aware of the dangers?
Coming from a tough background, with personal experience in youth violence and crime, and a strong passion to help pupils avoid a life of crime, Jamie would be a relevant and informative option to drive this message into schools.
Jamie is a positive role model for young people – someone they can relate to, build rapport with, and ultimately aspire to emulate.
With the right mix of opportunity, respect, dedication and commitment, we believe that every young person has the ability to reach their full potential, no matter what their background is.
You can read more about Jamie here, and to get ahead and book him, contact our consultants on 0151 519 0800, or email our team on info@milk-education.co.uk
Help us tackle youth violence and crime!