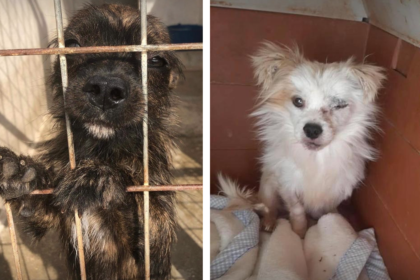 Heard the phrase "Adopt, don't shop"? On this #NationalDogDay, we wanted to share the stories of some of our office rescue doggos in our deliberately different education supply agency!
Did you know that more than 47,500 dogs were abandoned on the street by their owners in the UK last year. Or that 21 dogs are euthanised per DAY?
Read more here…
It's horrible to hear, but it's the cruel reality of so many dogs in the UK and Worldwide.
But, what can we do to help?
Adopt or…
If you can't Adopt, Foster.
If you can't Foster, Sponsor.
If you can't Sponsor, Volunteer.
If you can't Volunteer, Donate.
If you can't Donate, Educate.
Thinking of getting a dog? Reasons to rescue:
There are more homeless animals than homeless people in the UK
Most dogs in shelters are still puppies, or under 2 years
Adoption fees are cheaper than buying a puppy
Shelters do careful evaluations of the dogs
… There are so many dogs waiting for a home, who might never get that furever home.
Read more reasons here…
Today is a time to celebrate all kinds of dogs – mixed, pure breeds, and everything in between. Working dogs, office dogs, companion dogs, wellness coordinators… whatever your dog, whatever their superpowers, treasure them!
Across our Milk offices, we have 9 office dogs (and counting!) – of which, 4 are rescue dogs.
2/4 rescues, Rio and Popcorn, are our doggos in need of some support at the moment. Shy Popcorn only joined our team a few months ago!
Rio…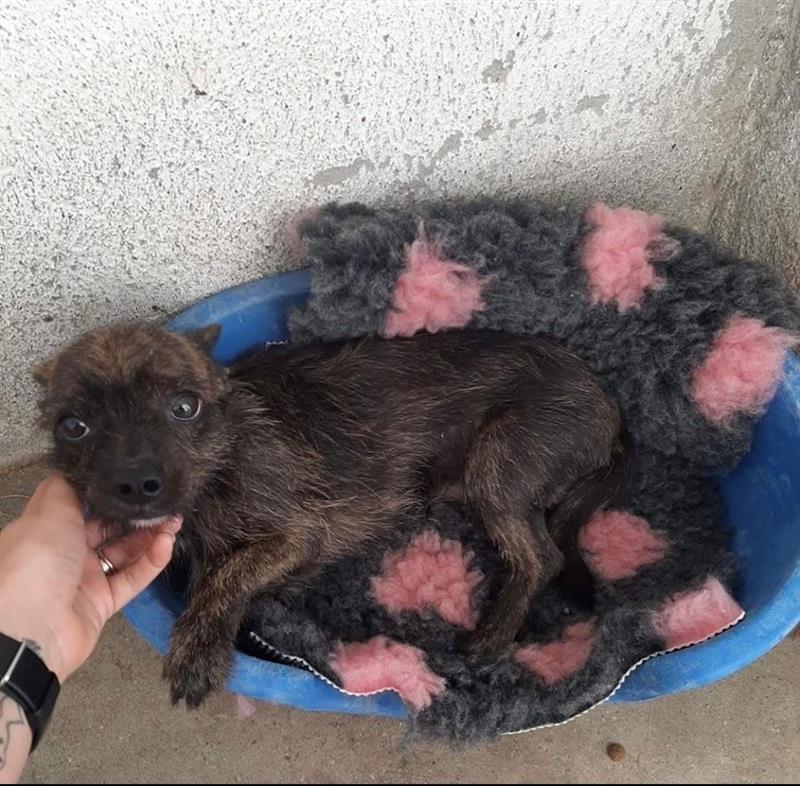 This is the picture that made us fall in love with Rio, just found abandoned, he was taken in to the shelter and we spotted his picture online.
Little did we know he was suffering with spinal damage, 3 operations later with a wonderful surgeon, He's on the road to recovery again, he's currently being pushed round in a pram like a king until his legs are steady again.
He's a fighter, and an inspiration to us! #resilience
Popcorn…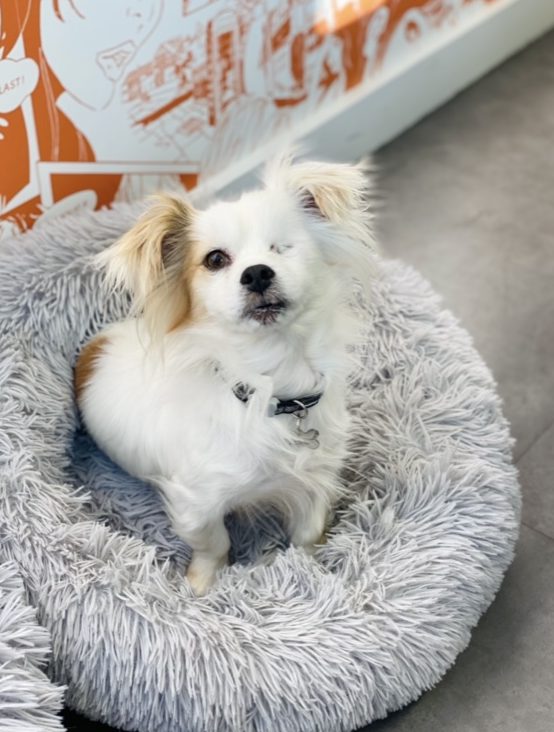 Popcorn back was he was in the shelter… With eye removal, daily injections and medication commitment – he was gaining no interest…
Being the most recent rescue and coming to us from a background of heavy neglect, he's had a hard time adjusting to a social life, but day by day and step by step, he's almost trusting of everyone in the office, and trots over for cuddles every now and then (plus he's adjusting to life with one eye). #braveboy
As our latest rescue, Popcorn has already had an amazing journey with Milk…

Popcorn is now navigating his new recruitment office life, making friends, and growing in confidence. You can follow their story on socials (click below!)
Milk's mission is to MAKE A DIFFERENCE in more ways than one, their education referral scheme (refer a teacher) even encompasses these values and asks teachers if they want to plant a tree, donate to a local charity providing school necessities to children who need them, or donate to a local animal shelter.
And if you are interested in reading more about how we as an education recruitment agency support animal welfare, head over to our website to read about our referral scheme offering!
Show us a picture of your dog below!