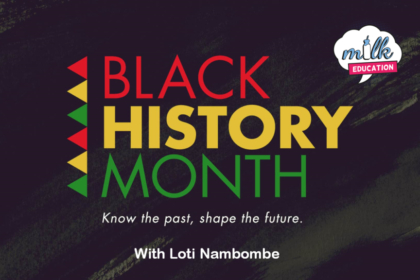 Our Diversity & Inclusion Milkfluencer, Loti Nambombe, has been going into schools to talk about Black History Month!
National Bullying Prevention Month
As it's #NationalBullyingPreventionMonth, our team of Milkfluencers are getting into local schools to raise awareness around stigmatised issues in education – racism, disability, mental health, and much more.
Meet the Milkfluencers – Driving Wellness & Diversity Awareness into schools
Our Milkfluencers work with both Educators & Children to encompass our 8 pillars of well-being & diversity awareness. Our partners come school recommended, DBS checked and are available through Milk Education. Read more here…
We're ready to fight back and change the stigmas around mental health and diversity. Let's become courageous, informed, resilient, and let's make a change!
Loti's Workshops & Education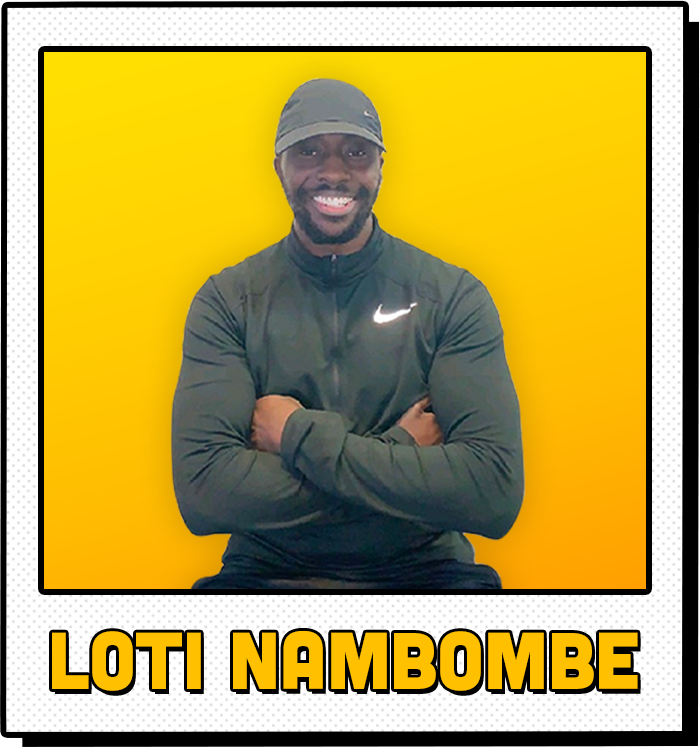 Loti offers workshops which focus on educating young people about the causes and consequences of racism and how it can have a severe impact on people's mental health and confidence.
As a Diversity Speaker and Mental Health Champion for Nike, Loti uses his personal experiences to celebrate diversity whilst at the same time acknowledging how we work together to bring change where needed.
Loti aims to empower young people through diversity & inclusion sessions but also as a personal trainer/fitness coach – He is very passionate about teaching the next generation to be inclusive!
How did the school find Loti's #blackhistorymonth session?
The primary school that Loti visited is becoming an 'anti-racist' school – writing a new policy, and embedding anti-racism & education into their curriculum!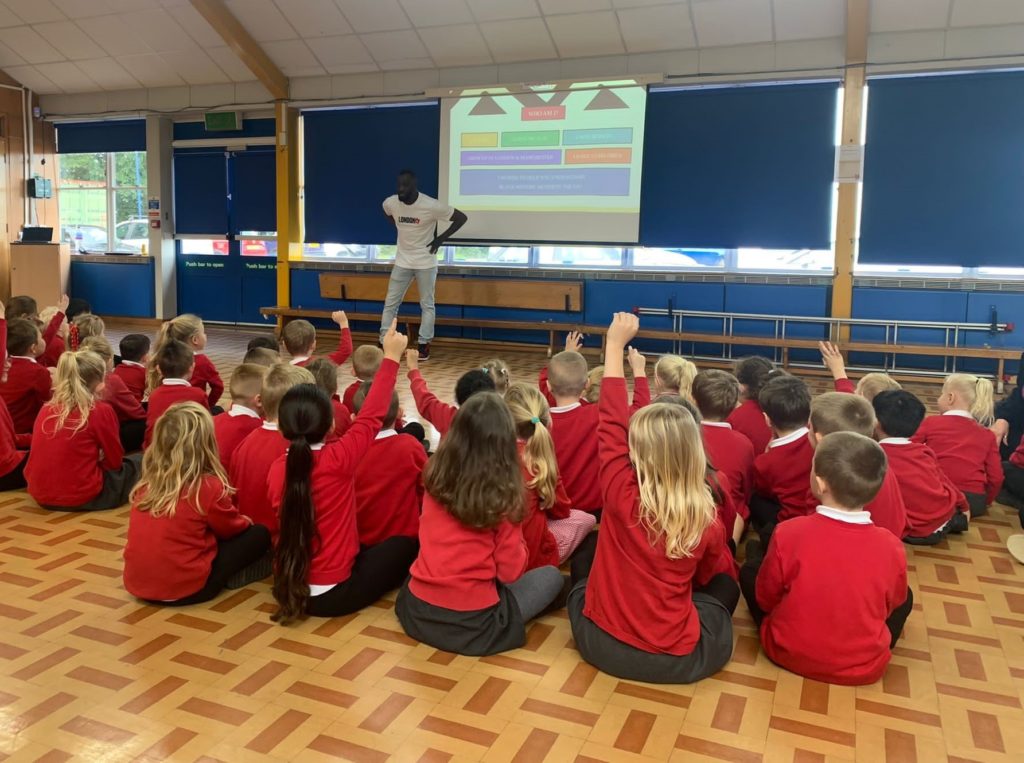 Check out the feedback from the session…
Thanks so much for this morning! The children are all feeling really energised about the topic and can't stop talking about Loti and how much he inspired them! Thanks so much for inspiring me!

RSHE Coordinator
How did we feel that the Milkfluencer session went?
Our Divisional Manager, Laura, went to the session! She said…
It was such a great morning! Felt very inspired by Loti and the wonderful key stage 1 and 2 children with all their discussions/answers and participation! It was SO engaging, all the children wanted to be part of it, raising their hands, expressing their feelings around racism and how they can make it into a positive change. Even the class teachers got involved!

Laura Collins
Loti's words:
I had the pleasure and privilege of speaking to 2 school assemblies about Black History Month UK… I shed a light on some of the positive influential Black Brits that live amongst us. My aim was to get the children's minds ticking and to understand why Black History Month is celebrated…

It's not just about anti-racism, it's about education and celebration of Black culture. We were able to share some ideas of what could be done moving forward with teachers AND children.I honestly feel so empowered and proud that I was able to do this.

I felt the session was very interactive. I aimed to engage with the children and was pleasantly surprised of how much engagement there was from them. I'd love to be involved in more school assemblies not just on black history month but also on other topics.

I'd love to organise to have multiple schools in one venue at the same time. The children's and teachers' reactions were brilliant. They all seemed to be so pleased with learning something new!

Loti Nambombe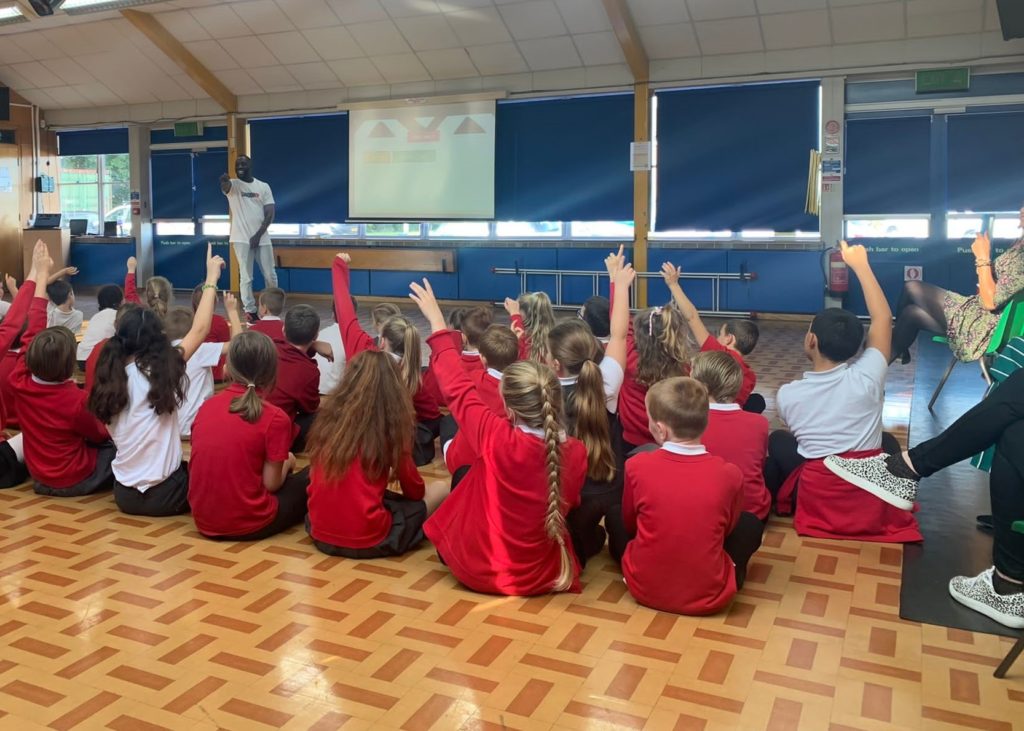 Book Loti in to help combat racism in your schools…
Have a bullying problem in your school? Is your school combatting racism every day? Reach out to us to book Loti and fight the stigmas surrounding racism.
Black History Month should raise awareness, but we have to fight racism and bullying each and every day in school (and life!).