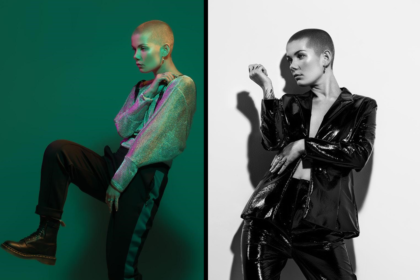 Dance can be the creative outlet that pupils need! Our new dance & choreographer influencer, Alyx Steele, is the one to book to bring dance, wellbeing and positivity into your school.
Alyx is a dance teacher, professional dancer, choreographer to the stars, and motivational speaker…
Our Milk Influencers AKA Milkfluencers, are passionate about bringing wellness & diversity into schools. Need a positive ambassador to inspire? Check them out… https://www.milk-education.co.uk/milkfluencers/
Alyx's Sessions:
Choreography Workshops
Dance classes
1-2-1s & Group sessions
Inspirational Talks
IIIIIInspiring future generations to feel limitless in their creative career! Dancing is a creative outlet, and is often not included in the school curriculum or available as an extra-curricular activity. Our Choreography Queen, Alyx, is passionate about influencing people with creativity… in the right way!
Here's 4 reasons to include dance in your curriculum!
1. Dance improves young people's physical & mental wellbeing
It's obvious that dance has physical benefits – as a form of exercise it is highly physical and great for young people's health. Children that take up dancing regularly can significantly improve their fitness, wellness, flexibility, strength and stamina! Any way to get children to move and have fun is a must!
But it's not just about physical health. One of the key benefits is the impact that it can have on children's mental health and wellbeing. Giving them the space to express their emotions, channelling their feelings through a form of exercise that is also fun!
Movement & Mindfulness. Dancing can be a great way for pupils to improve physical fitness, and increase wellbeing. Getting the endorphins flowing with a form of exercise that can be very focused and mindful, or expressive and intense.
2. Dance inspires creativity in the school environment
Dance is a creative outlet – and will therefore inspire creativity in the general school environment.
If pupils are given the time and space… and FREEDOM to be creative in their chosen way, whether that be: dance, art, drama, singing… their experience in education will be more positive.
Expressing yourself is key at school, whether that's primary or secondary school. It can help that part of development!
Dance classes or workshops may even spark a future passion, or be the start of a career! Alyx was inspired by pop icons growing up, and wants to inspire young people into a "life of freedom and choice".
3. Dance encourages socialising & new groups of friends
Getting children out of their comfort zones, and usual friend groups or classmates, is important in school. Enabling them to mix with different people, have new opportunities, and open their options.
Though it is a form of physical exercise, it also allows children to connect with others, grow their confidence, and build their teamwork skills.
4. Dance can also have academic benefits
It has been proven to increase cognitive development! It helps children develop skills such as creativity, communication, critical thinking, collaboration… and much more!
Yes, it can just be a fun creative outlet for some children, but the underlining fact is that it's amazing for their brains and academic development too!
The benefits are endless…
Inspired to offer more dancing in your school? Want to know more about Alyx and her sessions?
Ask us how you could get a session for your pupils for FREE!
Call us on 0333 360 1110 today!