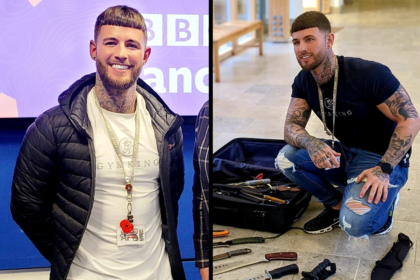 Bryon's life is dedicated to stopping knife crime in the UK, after his own brother was murdered in 2014.
Bringing anti-knife crime talks to schools across the UK…
Described as the most powerful and hard-hitting knife crime and child protection talks, Byron has delivered his message on BBC and ITV, and also works alongside the police. Using his traumatic experience to help young people understand the severity of youth crime.
My name is Byron Highton, and I dedicate my life to stopping knife crime in the UK.

My younger brother Jon-Jo was killed in 2014, my brother was stabbed over 50 times in the last year of his life and the effects of all this has left me with PTSD.

I now use this pain to educate others on the aftermath of knife crime, working alongside Manchester Police, Lancashire Police, CPS, Fire Services, and many more.

I have delivered my talk to over 15,000 people in the last year alone.

Byron Highton
Byron is qualified in…
Emergency First Aid
Safeguarding Level 2
Mental Health First Aid Level 2
Youth Work Level 2
Personal Trainer Level 3
Defibrillator Training
Anatomy & Physiology Level 3
Knife crime is at an all-time high in the UK, predominantly amongst young people. Children are carrying knives around like mobile phones. This epidemic needs to be addressed in schools!
Our Anti-knife crime ambassador, Byron, has dedicated his life to honouring his brother's name by eradicating as much knife crime as possible. With his personal experience and grief, Byron is able to deliver a presentation that brings the reality of knife crime to schools. Byron's aim is to prevent the trauma of what happened to his family, happening to anyone else.
The impact of social media (related to knife crime) on young people
The ripple effect of stabbings on family and friends
Psychological side of stabbings
Survival steps
Byron's personal experience
Case studies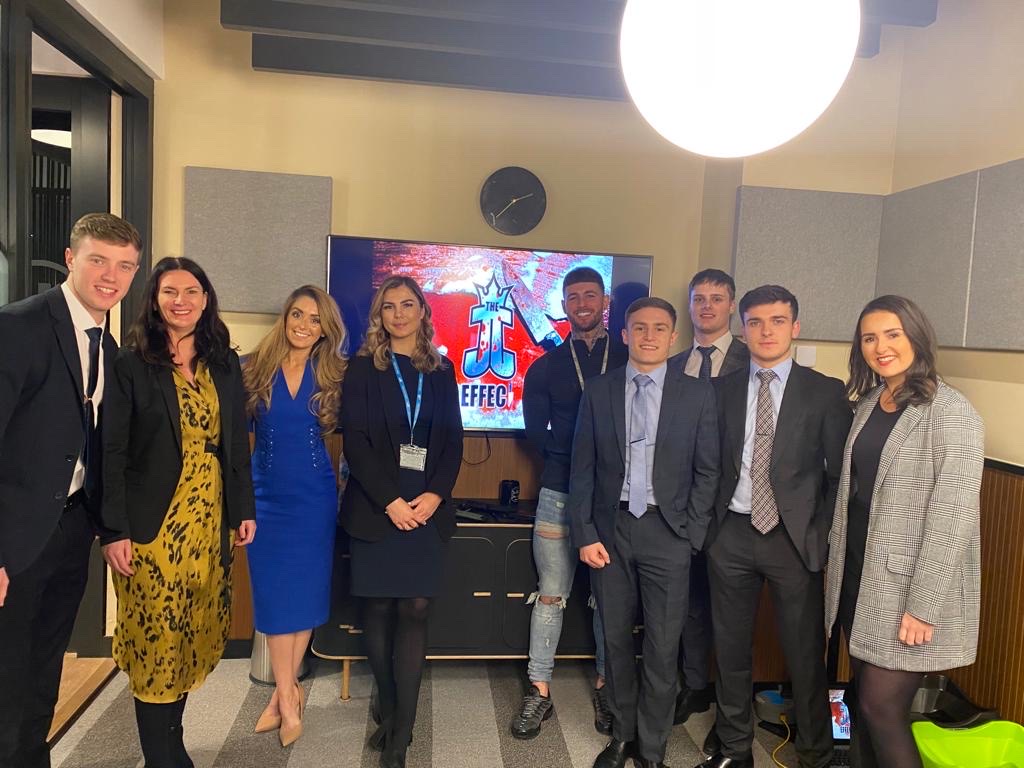 Byron aims to educate and raise awareness on knife crime and youth violence prevention, through his sessions – offering his famous "most powerful knife crime talk in the UK". He is passionate about informing younger generations on the reality of knife crime. Awards: BBC Education of the Year & Charity of the Year.
Awards…
BBC education of the year
Best new company
Charity of the year
Award from the High Sherriff of Manchester
The impact that Byron can have on students, and schools, is incredible – inspiring young people to change their way of life or preventing involvement in the first place. Byron offers a range of sessions including:
Anti-knife crime & child protection presentation
Questions & answers
1-2-1s & group sessions
Staff training
Read more here: https://lnkd.in/gY4kpyy
Check out The JJeffect Facebook page: https://lnkd.in/g9rFDvnW
We're not your average supply agency. We want to make a real difference in our local communities, and we want to modernise the way schools talk about stigmas… The time is now! Talk to your students about knife crime. Don't leave it too late…
Call now: 0333 360 1110