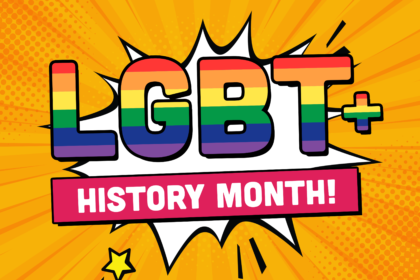 Celebrating LGBTQ2+ identities in school is so important for inclusivity!
Our LGBTQ2+ ambassador, Charlie Butcher, is an ideal mentor for students and educator for teachers.
Charlie's sessions can help:
Young people within the LGBTQ2+ community
Teachers that could benefit from training
Students who have been victim to bullying/the bullies
"We have not achieved equality until every LGBT person, of every colour and background, is able to enjoy equality within our community and outside of it…" – Phyll Opoku-Executive of UK Black Pride, Ruth Hunt of Chief Executive of Stonewall 
A powerful message that opened up a powerful conversation between schools and our LGBTQ+ Milkfluencer.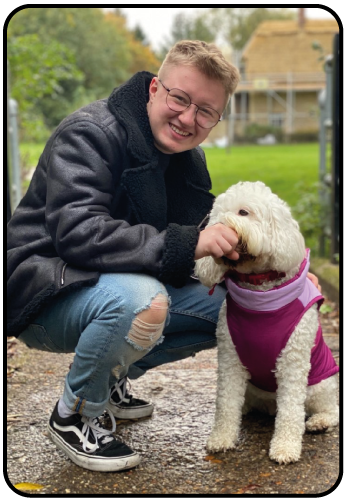 Last year, Charlie ran an free online session educating staff and pupils on Pride Month, and why we should celebrate it – as members of the community or as allies.
With such an important topic, it was great to have over 700 pupils taking part, alongside their teachers. Each and every student was engaged throughout, and inquisitive when it came to the questions!
Charlie's presentation was informative, but extremely inclusive and accessible for primary school children, whilst also creating a safe and open space. The openness was reflected in the pupil's honest and thoughtful questions, which were answered sensitively and genuinely. 
Reflecting on Charlie's session, one of the participant schools said:
What an amazing afternoon we had listening to Charlie; he was great and very inspiring. It was a great opportunity to be able to ask questions.

My class got a huge amount from the session which we will continue to use to inform our learning next week.

My pupils have been inspired to make some art and information booklets/a newspaper to display around school so thanks so much!

If I could have the list of support organisations/charities that Charlie mentioned, that would be great.
Sessions like Charlie's, and the rest of our Milkfluencer's sessions, could significantly impact a school's stance or perception of LGBTQ+ issues and stigmas – and could help open up conversations at school.
There should be no reason why these stigmas aren't dealt with in schools in today's climate – and that's why it's so important to implement sessions and educate the pupils, and staff, on inclusivity and awareness for transgender students and other members of the community.
Due to the diverse nature of topics surrounding LGBTQ+, Charlie runs bespoke sessions based on the needs of the school. All his sessions include a personal insight into his own journey to allow teachers and students to build a rapport with him!
Inspiring the minds of the future – we can hope for a more diverse and inclusive world! Our Milkfluencer's aim is to raise awareness, and fight the stigmas surrounding diversity and wellness.
Let them help you drive diversity and inclusivity into your schools! Make sure your school is doing its bit for the LGBTQ+ community – let us tackle the difficult subjects for you!
Contact our team on 0333 360 1110 or info@milk-education.co.uk to book our Milkfluencers for your school!
NOW is the time to fight for inclusivity and diversity in school!