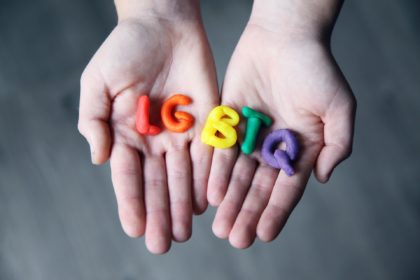 LGBT+ school pupils are twice as likely to have been bullied and 91% have heard negative language about being LGBT+ (lesbian, gay, bisexual and trans) in the past year

Just Like Us
How does your school stand up for diversity & inclusion?
As June is Pride Month – a month dedicated to celebrating diversity, equality and inclusion… what better time to focus on these topics in your school?! It's so important to educate your students on the importance of Pride, fight the stigmas surrounding LGBTQ2+, and ensure you are creating an educational environment that embraces each and every individual.
Have you considered booking an LGBTQ2+ Diversity speaker for your school?
Our Milkfluencers – AKA Diversity and Wellness ambassadors – have been booked out during Pride Month and are getting booked up throughout the year… schools are getting serious about implementing diversity and inclusion into their curriculum. As Gandhi famously said…
Be the change you want to see in the world

Mahatma Gandhi
Our LGBTQ2+ diversity ambassadors and proud members of the community, Charlie Butcher & Alyx Steele, have been partnering with us throughout Pride Month to raise awareness of stigmatised topics and the way schools talk about these themes.
"Positive LGBTQ2+ Messaging in Schools is Linked to Improved Mental Health" – Just Like Us
Speaking about LGBTQ2+ topics, and creating an environment that supports and celebrates diversity & inclusivity is so important!
Statistics from the Just Like Us report:
74% of LGBT+ pupils who have never had positive messaging from their school about being LGBT+ have contemplated suicide…
This drops to 65% when their school provides strong positive messaging about being LGBT+
33% of non-LGBT+ pupils who have never had positive messaging at school have contemplated suicide, but this drops to 28% when there is strong messaging
Key findings:
33% of LGBT+ pupils say there is a clear process for reporting anti-LGBT+ bullying in their school
48% of pupils have had little to zero positive messaging about being LGBT+ at school in the last 12 months
1 in 4 LGBT+ young people are facing daily tension at home
68% of LGBT+ young people say their mental health has 'got worse' since the pandemic
LGBT+ young people are three times more likely to self-harm and twice as likely to have depression, anxiety and panic attacks
84% of young people are pro-trans but are less likely to think their school's staff are
Alyx Steele – Our LGBTQ2+ Ambassador & Choreography Queen
Coming Out at 16 & The Importance of a Creative Curriculum in School – Alyx's story & Our first podcast episode OUT NOW (link below!)
Schools: Book our FREE Pride webinar with Rihanna's Dancer, Choreography Queen & Proud member of the LGBTQ2+ community – Secure your spot…
From working with international artists (Rihanna!), and choreographing Tinie Tempah's show in Ibiza – Alyx' dance career is pretty epic. Born in Liverpool, and growing up obsessed with pop icons such as Michael Jackson & Pink – the creativity and passion was what inspired her to perform… and later become a choreographer & creative director! Challenging boundaries and bringing visions to life, she's an inspiration to young people.
Alyx's Sessions
Pride webinar
Being a gay woman in a creative career
Choreography workshops
Dance classes
Inspirational talks
Read more about Alyx here…
Charlie Butcher – Our LGBTQ2+ Ambassador & Transgender Representative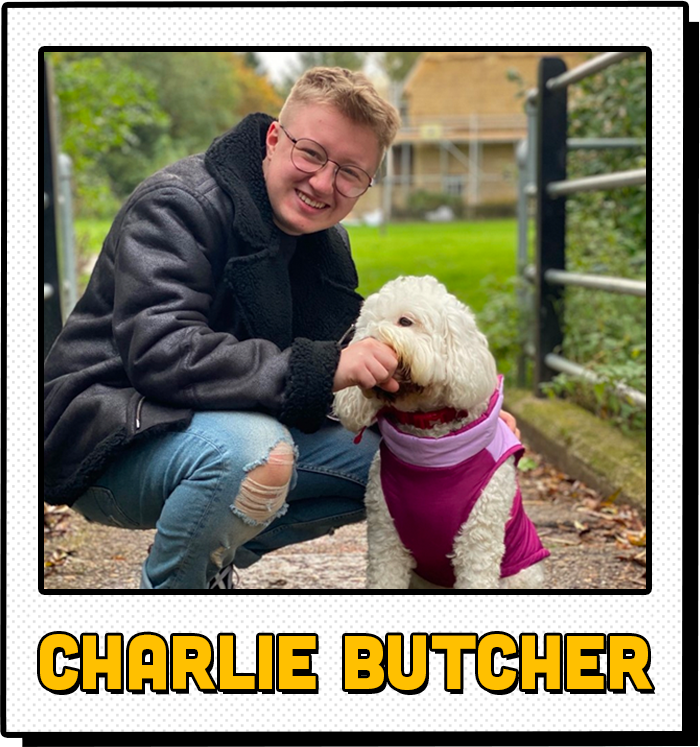 Having struggled with gender identity for most of his life, Charlie bravely transitioned whilst he was in secondary school. Having been through his journey at a young age, he understands the complex relationship between LGBTQ2+ matters in relation to mental health and wants to erase the stigma in the younger generations about people within the LGBTQ2+ community as well as making those going through the same thing, feel less alienated.
Charlie's Sessions:
Pride sessions
Training for educators
Motivational speaker
Student/teacher sessions
Inspirational talks
Read more about Charlie here…
BOOK OUR MILKFLUENCERS FOR YOUR SCHOOL!
We have 15 (and counting) diversity and wellness ambassadors that are fighting stigmas in the education sector!
Happy Pride Month! Let's make life kind together.
"We have not achieved equality until every LGBT person, of every colour and background, is able to enjoy equality within our community and outside of it…" – Phyll Opoku-Executive of UK Black Pride, Ruth Hunt of Chief Executive of Stonewall