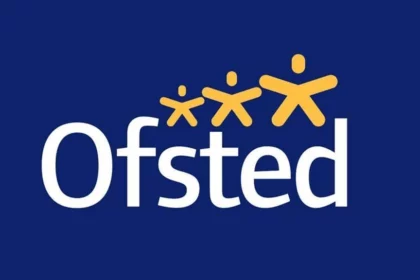 Ofsted is consistently in the news at the moment – and not for good reason.
Since the tragic death of Ruth Perry, headteacher at Caversham Primary School in Reading, Ofsted has been extensively questioned and pulled apart in the news because of its association with her suicide, and generally teacher mental health.
Perry took her own life in January this year, whilst waiting for an Ofsted report which would see the school go from 'outstanding' to 'inadequate'. 
Ofsted is now under a lot of scrutiny and there is talk of a complete overhaul of the inspection system.
This blog will explain:
What is Ofsted?
Ofsted top news stories
Ofsted's impact on teacher's mental health
How we can help support teachers' mental health and wellbeing
What is Ofsted?  
"Ofsted is the Office for Standards in Education, Children's Services and Skills. We inspect services providing education and skills for learners of all ages. We also inspect and regulate services that care for children and young people." Read more here.
Let's break it down:
Ofsted's grading system
Graded judgments on the following areas:
Quality of education
Behaviour and attitudes
Personal development
Leadership and management
In each area, schools are graded on a four-point scale:
Grade 1 (outstanding)
Grade 2 (good)
Grade 3 (requires improvement)
Grade 4 (inadequate)
Inspection Framework broken down…
Outstanding:
The quality of education is outstanding.
All other key judgements are likely to be outstanding. In exceptional circumstances, one of the key judgements may be good, as long as there is convincing evidence that the school is improving this area sustainably and securely towards outstanding. Typically this will mean meeting each and every one of the good criteria but falling short on the outstanding for that key judgement.
Safeguarding is effective.
Good:
The quality of education is at least good.
All other key judgements are likely to be good or outstanding. In exceptional circumstances, one of the key judgement areas may require improvement, as long as there is convincing evidence that the school is improving this area sustainably and securely towards good.
Safeguarding is effective.
Requires improvement:
Other than in exceptional circumstances, it is likely that, when the school is judged as requires improvement in any of the key judgements, the school's overall effectiveness will also be requires improvement.
Safeguarding is effective. If there are any weaknesses in safeguarding, they are easily rectified and there are no serious failings that leave pupils either being harmed or at risk of harm.
Inadequate:
The judgement on the overall effectiveness will be inadequate when any one of the key judgements is inadequate and/or safeguarding is ineffective.
Parents tend to choose their schools for their children from the Ofsted rating, as well as other factors.
Research found that Ofsted ratings were the third most important factor to parents when choosing a school (2015 survey of 1000 parents in the UK). 
However, some 'outstanding' schools haven't been inspected for six years or more, and one 2020 report stated that: "Ofsted-rated school quality was a weak predictor of student wellbeing and student engagement".
So, how fair is it?
Ofsted top new stories
Every day you look at the news, 'Ofsted' is mentioned in not one – but many stories.
These are just some – but most of the news articles out there are negative, and reference the severe impact that Ofsted has on the education sector and beyond.
Parents and carers want reassurance that their children will be safe, and the main way that they decide that is through an Oofsted rating. H, however, many don't realise that it isn't always a correct representation of the school and the senior leadership teams. And, they aren't aware of the sheer stress and pressure that this puts the teachers / leadership teams under.
Another headteacher that knew Ruth, Sophie Greenway, said in an ITV interview that Ofsted is "not robust safeguarding checking" and she hoped that they would look into that side of the inspection more. 
Here's the top stories at the moment:
Sister of Ruth Perry says Ofsted report was 'deeply harmful' to late headteacher (ITV)
'You don't sleep': Headteacher and friend of Ruth Perry describes 'relentless' Ofsted inspections (ITV)
Ofsted inspections cause teachers stress and aren't backed up by strong evidence – things could be done differently (The Conversation)
Keegan: Ofsted 'reviewing approach to safeguarding (Schools Week)
Education Secretary backs Ofsted's one-word ratings despite outcry from teachers (The Independent)
Ofsted's impact of teachers' mental health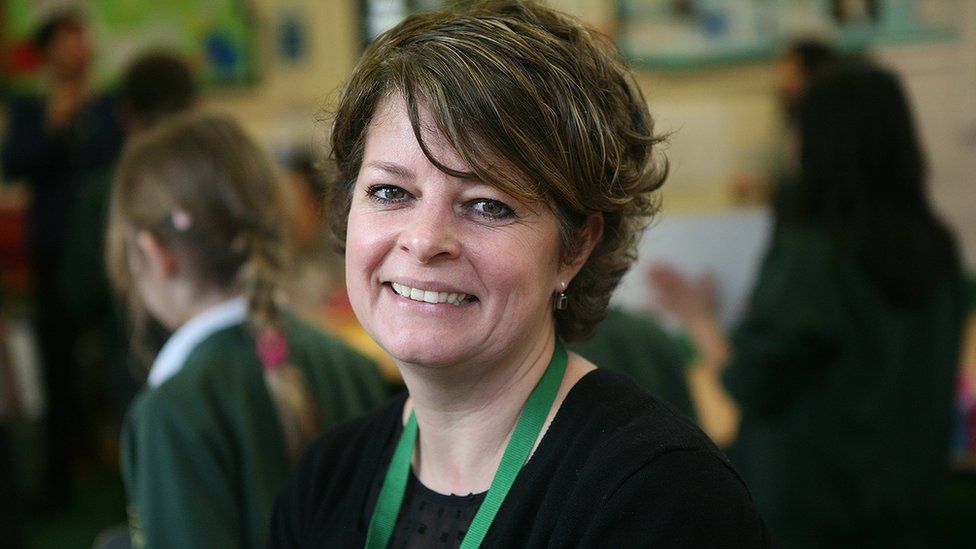 "If you get inadequate, it's not definite you'll lose your job but it's fairly sure" – Lisa Telling, executive headteacher (ITV)
Ofsted inspections, and the pressure that comes with them, can have a huge impact on: teacher's mental health, career security, school culture, staff retention, and to the extremes – people's lives.
It's no surprise that Ofsted visits and reports cause so much stress and pressure for senior leadership, and teachers in schools – due to the power that they have on the reputation of their school and staff.
Ofsted's Chief Inspector, Amanda Spielman, said: "The news of Ruth's death was met with great sadness at Ofsted. We know that inspections can be challenging and we always aim to carry them out with sensitivity as well as professionalism"
In contrast, Ruth Perry's sister, Professor Julia Waters, said that the report following the Ofsted inspection was "deeply harmful" in its "implied focus on one individual".
Ms Waters also said: "We are in no doubt that Ruth's death was a direct result of the pressure put on her by the process and outcome of an Ofsted inspection at her school."
She also commented that the reason that Perry took her own life was because she was "under intolerable pressure from external scrutiny"
Ms Waters and the rest of Perry's family hope that things will change following this tragedy. They are asking for the whole Ofsted system to be questioned, reviewed and changed to focus more on the wellbeing and safety of staff as well as the children.
Headteachers and teachers across the UK stood in solidarity with Perry's family and: signed petitions, refused Ofsted visits, and raised awareness.
Mental health & wellbeing support for teachers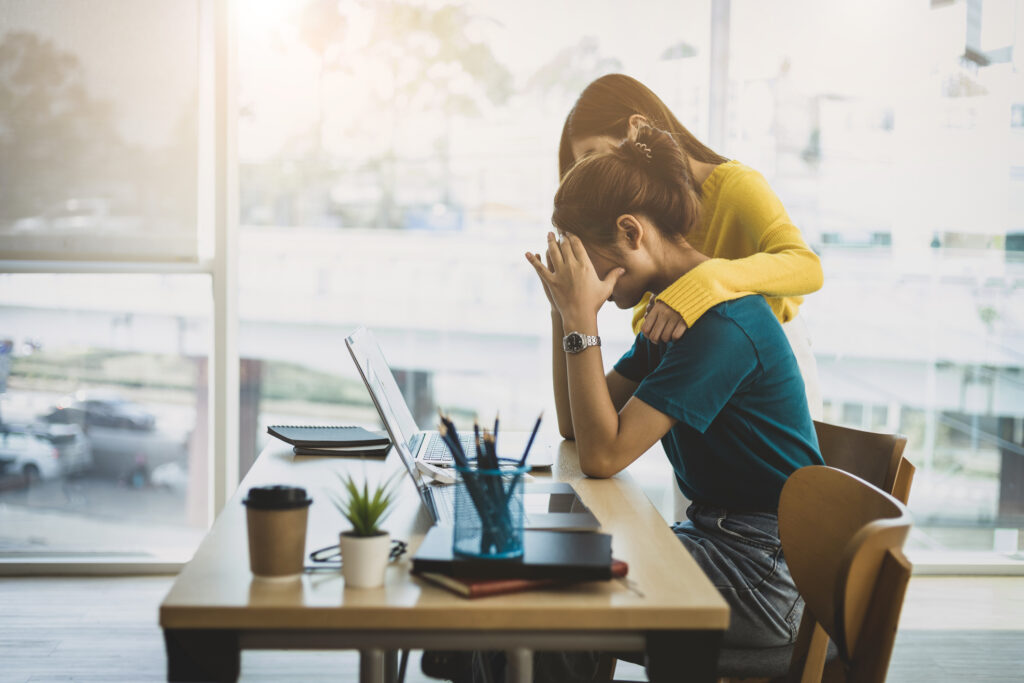 During this difficult time in the education sector, it's important to ensure that schools are focusing on teacher mental health and wellbeing. 
Stress and pressure are a huge factor in teacher's' mental health anyway, but with the current news it's in the spotlight.
Ensuring your teams have the correct support to be able to look after themselves and others is crucial in the current climate.
With the constant negative and scary news around Ofsted – the process clearly needs to be reviewed and adapted. Change is necessary, whether that's completely eradicating the system, or editing it to make it more inclusive and less pressurising.
One thing that's clear – wellbeing and mental health support is vital at all times.
We can help you put those things in place…
How we can help support teacher mental health & wellbeing
We have a team of mental health speakers and MHFA trained individuals, who can help your school focus on wellbeing, stress management and much more.
Our Make Life Kind movement is on a mission to make a difference and support the education sector in creating a kinder environment.
Looking to show your teams that you care? Want to offer them support before they need it?
Get in touch with us!
Drop our team a call on 0333 360 1110.
Or email us info@milk-education.co.uk
If you'd like access to our FREE mental health and wellbeing ebook for teachers, mention it in the email.
We want to help where we can!
Let us know in the comments your thoughts on the Ofsted system, and what you think the next steps should be.
(Image credit: Ofsted Report – EDQuals)