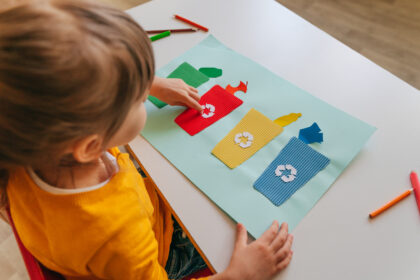 On our mission to Make Life Kind… we also want to help the environment where possible! That's why we're proud to be the UK's first ever eco-friendly supply agency…
We're passionate about helping schools to become more eco and sustainable too!
Your school's impact on the environment
Is your school doing everything it can to help with the climate crisis?
If not, we're here to help. Whether it's through one of our inspirational school speakers coming to your school or supporting you to do simple things to reduce your school's impact on climate change, every small action can make a difference.
In this generation, schools are one of the largest public sector consumers of energy, producing the equivalent of 18 coal-fired power plants or 15 million cars each year! This is excluding the near-limitless modes of transport used in the daily school run that also contribute to global emissions.
A small difference creates a bigger impact
You may not think it, but the things you subconsciously do often have a major impact on the world around us. Whether it be the food you leave on your plate, or even that one piece of plastic you can't be bothered to put in the recycling because 'it's just one bottle'. Everything you do (or don't do) impacts the world you live in.
Just think, if everybody had the same casual attitude about their impact on the planet, climate change issues would become unstoppable!
According to Students Organising for Sustainability (SOS), across the UK…
Only 58% of students say that they have a sufficient understanding about the impact their school has on the environment.
71% are interested in learning more about the environment.
85% agree that all schools should be doing more things to engage the students in learning about the environment and what they can do to help.
What can you do to help the environment?
1. Involve the community in your education eco projects
While decorating the classroom or any part of the school premises, you could reach out to the community to help. Parents and residents might have something that can be upcycled for the school.
That way, the students get to engage with the community and help others understand the importance of sustainable living.
Have you considered requesting students to create a project that is made out of recycled materials or something they can recycle into something else? Another opportunity is to encourage students to create something that they will use again, here are some examples:
Make something that you can use around the house.
Create a project that is made from recycled materials.
Turn something you don't use into something you can use now.
2. Make sure your school lunches are sustainable
Developing an allotment for your school is not only a fantastic way to become more sustainably conscious by reducing carbon emissions from burning fossil fuels, but it's also fun.
Plus, including young people in growing their own foods can encourage healthy eating as knowing the food they are eating is the food they have grown with classmates.
If this is not a viable option for your school, you could encourage the students to participate in a food diary where they record what food they do not eat. This will inform you as a school the views on portion sizes and how big portion sizes really need to be.
3. Share or swap
The purchase of school uniforms often becomes expensive and unsustainable. Have you considered a uniform swap? Set up a parent-to-parent swap and add last year's school uniforms, books or toys so they can be re-used.
You can also set up a donation point for old uniform for people who unable to purchase full priced uniforms or environmentally conscious people.
This ultimately limits the need for an unnecessary amount of old uniforms to be thrown away or just left in the back of a cupboard never to be used again.
Sharing doesn't stop at items, it can cover lift sharing between friends, neighbours and others to reduce carbon emissions. Ultimately, if you manage to encourage half of the people in your school to give a lift to another child, your schools carbon footprint is reduced massively.
Have you ever considered an eco-mart? Encourage students to unleash their inner artist and create cards, decorations and other items out of recycled items and sell them at annual eco marts in school.
4. Learn to Make Life Kind
Being eco-friendly is a part of making life kind… and we are on a mission to drive kindness into schools and beyond!
Our response to the climate crisis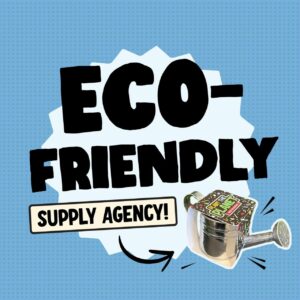 Milk Education are doing everything we can to become a completely eco-friendly company, aiming towards:
Paperless offices.
Reducing electricity usage.
Planting trees through our refer-a-friend scheme.
Donating to local charities, including animal shelters sanctuaries, children's charities, clothing schemes, and more!
As a small business, we have a social and corporate responsibility to do everything we can to protect the environment and make our world a greener place for the generations that will follow us.
The Milk Education Eco Code
As part of our Milk Education Eco Promise, we will:
Uphold our Milk Education Eco Code
Work with Schools to further students' Environmental Education
Produce only Recycled or Recyclable Merchandise
Provide our Staff with Reusable Bottles / Mugs to cut down Plastic Waste
Strive towards a Paperless Office
Make the World a Better, Greener Place
Want to find out more? Check out our eco promise!
Or get in touch today to start a conversation about how we can support your school's sustainability initiatives:
Email: info@milk-education.co.uk
Or call us: 0333 360 1110