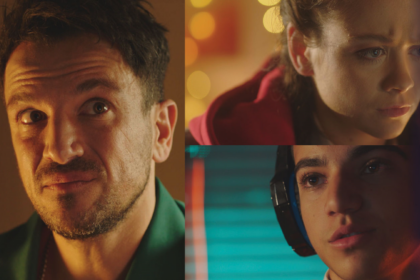 Have you heard?
The Make Life Kind Charity, powered by Milk Education, have partnered with Hollyoaks actor and filmmaker Jamie Lomas to make the online world a safer place for young people.
We're bringing Snapcatch, a new short film helping to tackle the shocking rise in online grooming, to schools across the country!
Here's what Make Life Kind partner, actor and online safety advocate Jamie Lomas had to say about this essential campaign:
"I hope this film raises awareness not just for children but also for adults, and shines a light on the dangers of talking to strangers online. I'm so proud to be partnering with Make Life Kind to get this film into every school in the UK and truly make a difference. We've already trialed this in 10 of our partner schools, and the results have been incredible… I can't wait for the premiere next week and a safer future for all."
Find out:
What is Snapcatch about?
When and where Snapcatch will premiere.
Why Snapcatch is so important.
Our mission.
And how you can get involved…
Over on the Make Life Kind website!
And don't forget to join the movement on Instagram!