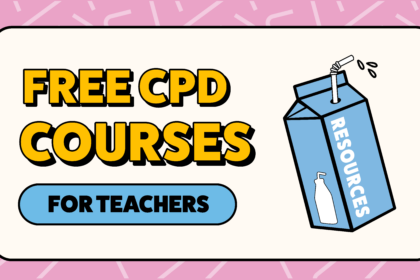 CPD courses are a great way to upskill and level up your knowledge, as a teacher, support staff, leader, or trainee teacher… especially if they're FREE CPD courses!
When you register with us at Milk Education, you get 2 FREE CPD courses! And then we offer you discounted courses following that throughout the year. 
Looking to upskill in your role?
Want to level up so you can apply for a wider range of education jobs?
Keep reading! 
What is a CPD course?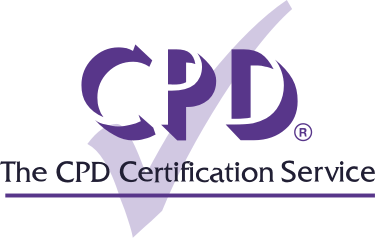 CPD stands for Continuing Professional Development and is the term used to describe the learning activities professionals engage in to develop and enhance their abilities. CPD is a holistic approach towards the enhancement of personal skills and proficiency throughout a professional's career.

The CPD Certification Service
Why should teachers do CPD courses?
CPD courses for teachers are like a superhero's cape—they help educators stay updated with the latest teaching methods, technologies, and educational research.
The education landscape is always evolving, and CPD courses ensure that teachers are equipped with the knowledge and skills to provide the best learning experience for their students.
They are also great for educators who want to upskill in their current role, or get extra experience to widen the jobs they can apply for.
The Milk Academy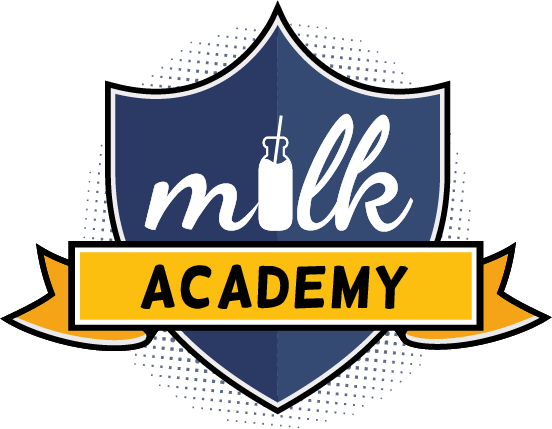 At Milk Education, we offer our candidates free CPD courses for registering, through our Milk Academy website.
Milk Academy is a platform where you can get discounted CPD courses all year round! And after signing up with Milk, this is where you choose the courses you would like to complete.
Some of the courses available on Milk Academy:
The complete SEND diploma (level 2, 3 & 4) 
Are you interested in working with people who have special needs, especially when it comes to dealing with their education? Would you like to experience the amazing feeling of knowing that you have helped an individual with specific needs to overcome adversity and to be able to teach them brand new skills?
If so, then our Special Education Needs course will be perfect for any individual seeking a brand new career change allowing you to work within this field to a satisfactory standard.
Sign language is one of the only ways in which deaf people or those with hearing impairments are able to communicate. This type of language involves not only hand gestures but also facial expressions and body language, all combined to enable effective communication.
Sign language is now used all over the world in many different forms. In this online training course, we will primarily focus on the UK's main form of sign language: British Sign Language.
The British Sign Langauge course will go over some of the main elements of this language, as well as its interesting history.
Mental wellbeing in children and young people certificate 
Learning about Mental Wellbeing in Children and Young People is essential to anyone who is a parent, family member or works with children. Whether you're looking to improve the mental health of the children in your life or looking to avoid any future problems, this course covers everything you need to know.
In this course, we closely examine all the risk factors and the different types of mental health problems specific to young people.
This course offers a comprehensive guide to mental wellbeing in children and young people, from finding out how to achieve mental wellbeing, to the role of the parent, and what to do in more serious circumstances when outside assistance is required.
Traditional talking therapies are often effective, but they do not meet the needs of all individuals. Art therapy offers a non-verbal alternative that gives people a chance to explore distressing thoughts and feelings using a creative approach in a safe, controlled environment.
In this course, you will learn about the most common forms of art therapy, why it is beneficial for many groups and how aspiring art therapists can enter the field.
See our whole list of courses here. 
Register with Milk Education as a teacher
Work with one of the UK's leading education recruiters! We are passionate about supporting our candidates professionally and personally…
Key reasons to register:
💰Excellent rates of pay
🧠Wellbeing support
📝Free Lesson Plans
💙24/7 access to your personal consultant
📈Training support sessions
And so much more.
Get in touch with our team to start your speedy & easy recruitment process today!
0333 360 1110
Or fill out the form here.
Who are Milk Education?
Milk Education are an eco-friendly, purpose-driven supply agency, driven to make a change… With a mission to be the MOST REWARDING agency to work both with and for.
Get to know us more on our socials! Click the links below:
Interested in making a difference too? Click here to read about our Make Life Kind Charity. We're driving safety, diversity and wellness awareness and education into schools, communities and more!