Refer a friend TO MAKE A DIFFERENCE
Let us tell you about our referral scheme that gives back in the local community...
Do you know any educators who are looking for an opportunity?
If so, why not take this chance to truly make a difference by referring them to Milk Education? For every successful referral, we will plant a tree, donate to a charity that provides necessities to low income families or contribute towards a local animal sanctuary to support the welfare of animals... It's your choice!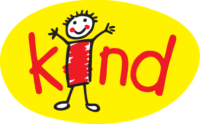 KIND believe: "All children have the right to be the best they can"... and they want to help by providing experiences, activities and services for vulnerable children.
Donations facilitate the growth of their education programmes, out of school clubs, residential experiences, christmas appeals, and essential support!

Are you an animal lover? Then this referral reward might be the one for you. For every successful referral you make, we will donate on your behalf to Blue Cross.
This donation will go towards enriching the lives of animals through contributions towards giving pets a new home and resources for a better quality of life.

Our refer a friend, plant a tree scheme is designed to help you take an active role in the conservation of our planet. Help us help the environment! 
For every successful referral made, we will plant a tree in your name with eForests. Your tree will be planted in a UK woodland & you'll receive an e-certificate to let you know.
Offering support with the essential items that families need for their children: bedding bundles, good quality clothing, essential toiletries…

This charity puts your donations towards their 'Mission' - vital for the continued support of struggling children and families in local communities!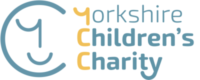 Yorkshire Children's Charity transform childhoods to make things better for the thousands of disadvantaged children throughout the region.
Their aim is to make sure no child or young person in Yorkshire is left behind due to ill health, disability, or financial circumstances.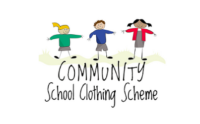 Standing against family poverty in the Northeast - the Community school clothing scheme offers a variety of services to support local families.

A charity aiming to relieve the stress that daily school life costs, their services include: free pre-loved uniform, nursery loan service, community store. 

Every time you recommend a friend to us, you'll be doing a little bit to protect the environment or improve your local community.
LET'S COLLABORATE TO MAKE THE WORLD A BETTER PLACE!